The Evolve series EVRS model outperforms our competition in not only salt consumption, but water efficiency. With standard features such as proportional brining and proportional regeneration, you are sure to use just the right amount of salt and water to get the job done efficiently without breaking the bank in salt or potassium chloride purchases. WIth the proportional regeneration feature turned on even the backwash water is adjusted so wastewater becomes less of an issue.
Eco-Friendly, Less Is More Design.
With the EVRS, unwanted minerals and hardness don't stand a chance, while your plumbing and water-using appliances operate at peak efficiency. Featuring Evolve's patented IQ2 technology, this system is the newest in green technology using less water and less salt and maximizes performance levels automatically.
Removes minerals that stain your plumbing fixtures and eliminates foul tastes and odors
Reduces hardness making your detergents and appliances operate more efficiently
Minimizes water and salt use to save you money
Monitors and self-adjusts to water use patterns and changes
Innovative Features
Water Efficient Technology (W.E.T.) is a breakthrough in water treatment. W.E.T. is a series of patented features to reduce the amount of water and salt used. Systems equipped with W.E.T. can save up to 50% on salt and water used by the softener.
Wripli is the most advanced WiFi technology in water treatment today. Receive alerts, track water usage and view savings right from your phone, tablet or desktop. You can also activate "Vacation Mode" from anywhere in the world. Learn More
Optional features such as our patented salt and regeneration monitoring system will be sure to let you know if the water treatment system is performing at its peak efficiency. Should you run out of salt, or there is a malfunction with the regeneration process, don't worry, the EVRS, with its optional monitoring system, will let you know BEFORE you ruin that load of laundry or get stains in your clean shower with an audible alarm.

How Does The Evolve EVRS with Up-Flow Regeneration Work?
EVRS Twin Systems
Around-the-clock schedules and busy lifestyles require more water and more capacity. EVRS softeners are available as twin systems for high capacity water treatment when you need it – 24 hours a day, 7 days a week.
Product Video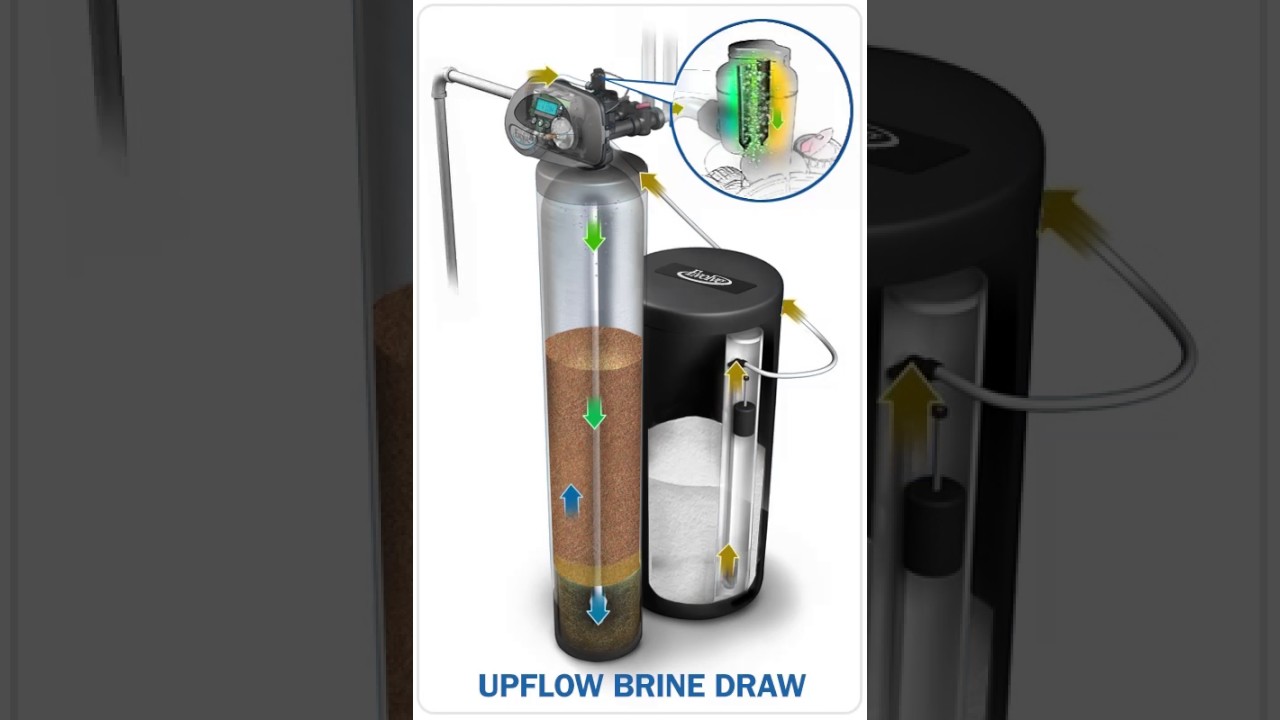 ---
All Water Softeners
More Water Softening Products